Hilda M. Christie was a former pupil of Leeds Girls High School. She taught the Juniors at Leeds Grammar School from 1915 until her retirement in 1952.
Whist not strictly a "history" of the School (she herself styles her book "A Schoolmarm's Reminiscences"), Miss Christie's "Please" is a highly readable account of thirty-seven years of great change.
It was published in 1955 by Petty & Sons Ltd., Leeds.
---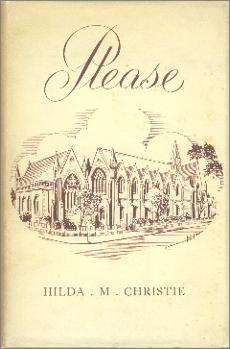 PLEASE
A Schoolmarm's Reminiscences
by
HILDA M. CHRISTIE
_____
AUTHOR'S NOTE
MY MOST GRATEFUL thanks go to the Bishop of Lichfield for his most acceptable Foreword; to Mr. Kenneth Petty, a true son of his father, for so willingly having undertaken to print my book; and to Mr. Jack Crossley, now of the Daily Dispatch, who has taken great interest in my work, and has done all the typescript for me.
I thank, too, all the hundreds of Leeds Grammar School boys I have known; they have made possible the writing of this book.
May, 1954.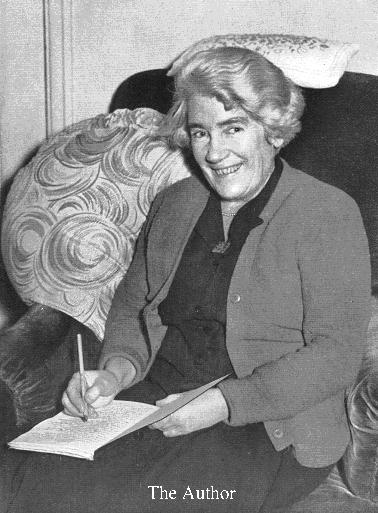 FOREWARD
The writer of this book served for many years on the staff of the Leeds Grammar School, and won the affection and respect of all the great numbers of boys who passed through her hands, and of her colleagues on the staff. Here she gives an amusing, shrewd, and kindly account of her life in the school, and as one who was chairman of the Governors during the final period of her career, it gives me much pleasure to commend it. I have no doubt that it has given her real joy to live again her happy days in the school as she wrote this book, and I am equally sure that all those who knew the school during the years of which she writes will also derive much interest and pleasure from reading these pages. Miss Christie is one who has deserved well of the school, and now that she is enjoying her well-earned retirement, I am very glad that she has devoted some of her leisure to the writing of this book.
STRETTON LICHFIELD.
May, 1954.

_____
CONTENTS.
LIST OF ILLUSTRATIONS.
*Webmaster's note: if anyone is able to put names to faces on these photos, please
let me know. I'll happily display them on the site.

I'm sure Miss Christie wouldn't regard this as unwelcome editorial interference!